more than just a toy
Build emotional well-being with activity bags and kits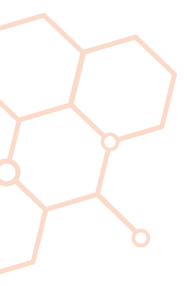 Play today. Learn for life.
Develop life skills through play kits
Shop best sellers
Strengthen children emotional intelligence
Our Products Testimonials
love letters
8,470 reviews
"I've gotten my daughter a few magic kits and this one is by far the best! The other kits always seem outdated and difficult to understand. This one has simple tricks, easy instructions, and illustrated examples! She loves it!"
"The On the Go Bag is a MUST HAVE for trips! Our flight was delayed and it kept my kids entertained the whole 4 hours and STILL had more to do on the flight! They liked the origami and card games the most."
"The Let's Chat cards are amazing!! I clip them to my purse when leaving the house, and always end up using them. My youngest loves reading the jokes on the rides to school, and I love the talking prompts for the rides home!"
"This origami kit includes googly eyes and a marker with 6 colors and those extras really help bring the creations to life. I also love the 3D posters it comes with. It's such a unique addition to the kit that I've not seen done before!!"
"My Nana always says cards are the #1 thing to carry to avoid boredom. When she saw that these were cards AND had "would you rather" questions on the back she bought one for every grandkid and every kid loves them!"
"The Rainy Day Bag lived up to its name and kept everyone busy through a rainy weekend. The activity book has a ton of extra games too so we've gone back to it a bunch of times since."
"The Anxiety Management kit is great for kids going through something out of their control (new school, parents divorce, grieving etc.). It really helps them slow their thoughts and calm their nerves before they get out of hand."
"This Anger Management Box works wonders. My son used to exhaust himself throwing fits so his counselor recommended this box. We learned so much from it as a family, and now we are all more aware of our emotions and how to handle them."
You play. We give. Kids heal.
For every item purchased, we donate a toy designed specifically for hospitalized children, right here in America.