You Play. We
Give.

Kids Heal.
Open The Joy's Promise:
For every item purchased, we donate a toy designed specifically for hospitalized children, right here in America.
You Play.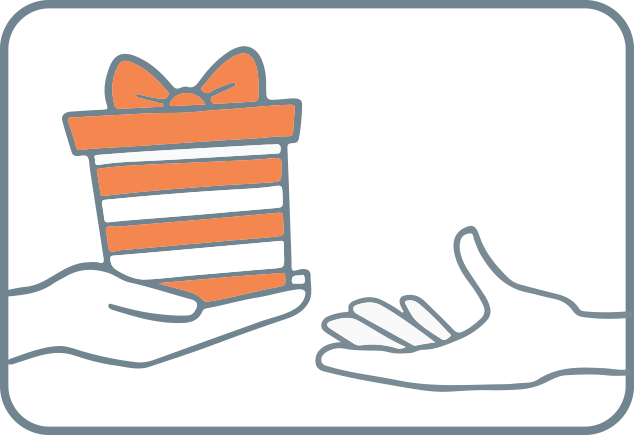 We Give.
Kids Heal.

Not all stories have fairytale beginnings, in fact, our journey started in a hospital room. My daughter was diagnosed with an incredibly rare childhood disease requiring frequent hospitalizations, and as her mom, I was determined to make sure she was emotionally equipped for journey ahead. I wanted to teach her important life skills such as patience, forgiveness, resilience and self-confidence. I realized that the school curriculum didn't teach this, neither did the toy industry. Nobody was focusing on the emotional intelligence of kids- so I did.
Read more
As Featured On Business with Purpose
Honored by The Tory Burch Foundation

Open The Joy partners with the Spread the Joy Foundation, a registered 501(c)(3) nonprofit, as we share the same mission of empowering hospitalized children fighting major pediatric illness in the form of a Joy Box- a simple, genuine and small act of kindness to lift a child's spirits.
Through strategic partnerships, we aim to one day be able to donate a Joy Box to every hospitalized child in America.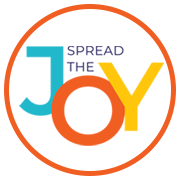 Open the Joy is a proud partner of the Spread The Joy Foundation. We will continue to support them by donating a portion of our profits and products in pursuit of our joint mission of bringing love, laughter, hope, and joy to hospital rooms across the country. To learn more about the foundation or to donate visit: www.SpreadTheJoy.org
Servicing Hospitals Across America
Together

What hospitals are saying about us...
" Thank you for brightening our patients' days. It's incredible how much joy one little box can fit in it. Thank you so much for your hard work and generosity." -Meghan, Child Life Specialist

"Filled with items that target the developmental and emotional needs of our patients, providing distraction, creativity and comfort, the boxes are perfect for our patients during COVID-19." -Ellen, Child life/Creative Arts Therapy
"I don't even know how to put into words how much our patients have been loving the joy boxes. I am so lucky to get to be on the giving end because it feels so good to see the smiles on those little faces." -Gilana, Child Life Services
"The kids absolutely love them!" - Beth, Child Life & Creative Arts Department

"Last week, a 5 year old girl came in for her first diabetes treatment. Needless to say, the parents were as frightened as their child. My colleague Mary, a mother herself, picked up on this and asked the family to wait a moment after the business of registration was done. She went to get your box to present to the child. Mary said they were so overwhelmed, she was moved to grateful tears with the family." -Pam, Director of Development
As seen on
Good Morning America

"We
love

this company, you will too!"
-Tory Johnson
If you are a hospital looking for free activity kits for your patients sign up here.
We wil respond to your request within 48 hours.